Category Archives: video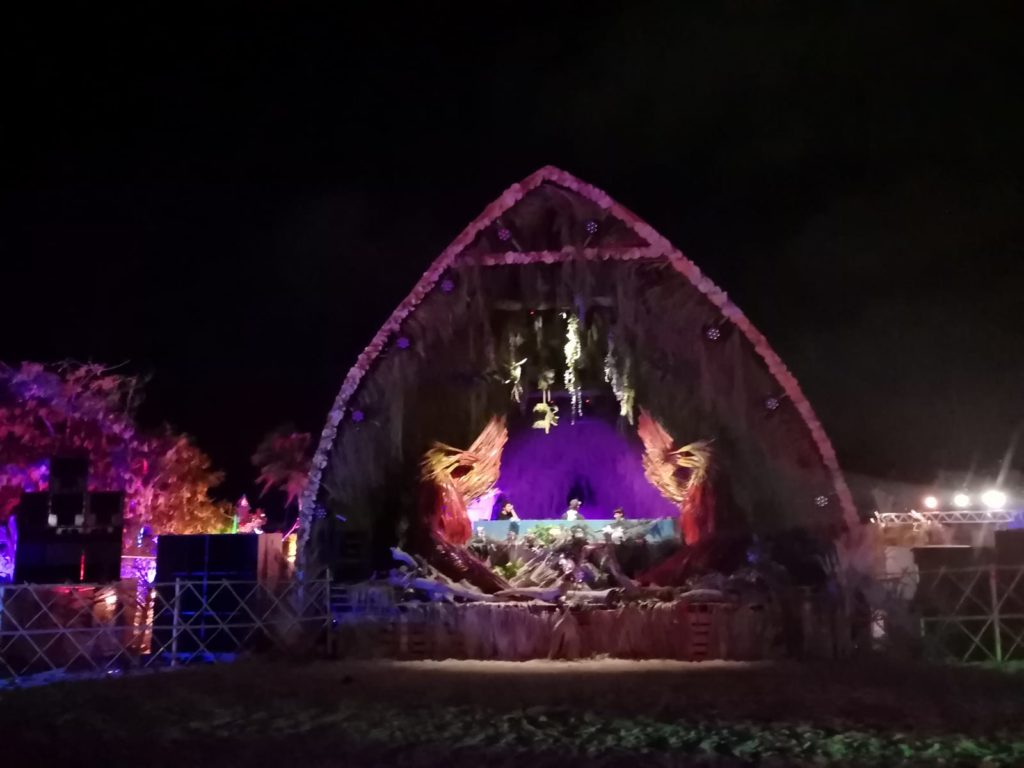 SXM Festival 2019 Saint Martin from Jay Lebonreflex on Vimeo.
embedded by
Embedded Video
Download Video
embedded by
Embedded Video
Download Video
Production tournée:  Caramba Spectacles
Son : Julien Bourdin  et Cyril Droisy
Conception Lumière :Bruno Corsini
Vidéos: Richard Russel
Nouveau Produit de chez nos amis Rennais !
L'éclairageur a réalisé 120 animations GIF en niveaux de gris pour le Elidy Big , vous les trouverez dans la librairie du projecteur Elidy qui fonctionne désormais comme un média serveur. C'est l'alliance de la lumière en faisceaux, du matriçage LED, qui fait de ce projecteur un produit unique et innovant. Merci Bastian Villeflose et l'équipe de Chromlech de m'avoir permis de travailler sur ce projet !!
Musique Originale : Oil feat. Gift of Gab
Chef opérateur:Ann Cantat Corsini
Moyens Techniques et Logistiques : Nicolas Auffret
Making Off: Marine Richard
Assistants: Emma Guizerix , Pierre Emmanuel Paute
Réalisation/idée originale/graphisme : Bruno Corsini ( leclairageur.com)
Production: Discograph/L'éclairageur
Co-Production: Iboat
C'est dans le cadre de la sortie du nouveau clip de Catherine Ringer intitulé « Punk 103 » que Les Frères Guedin s'exposent au Monte-en-l'air Paris 20ème du 22 juin au 3 juillet 2012. En effet, l'artiste leur a demandé de dessiner les couplets de son clip…à la Catherine Ringer évidemment!
« Punk 103 » évoque des sentiments ambivalents marqués par des couleurs majeures comme le bleu, le vert, le rouge et le jaune. Tantôt défaitiste, tantôt euphoriques, couplets et refrains s'enchaînent au rythme de la réalité qui, elle même, peut se montrer cruelle et merveilleuse à la fois!
Le clip à été réalisé par Marc Druez, tenues de Jean Paul Gaultier, décors de Bruno Corsini et effets spéciaux sur les dessins de Eddy Moussa.
Black Notes at the Rocher de Palmer from Bruno Corsini on Vimeo.
New Oil Live Set designed by Bruno Corsini. Music performed by Oil, Jeff Sharell, and Jean-Phy Dary. All projection are made by Bruno Corsini and his special VJ crew : VJ Fanfy, Damien Arnaud aka Tabaramounien, Benoit Arnold aka Lahuis, Matthieu Cretté aka Nyae Blen. 3d effect and motion made by our specialist François Simerey ( Design I-Media) This video has been directed by Ann Cantat Corsini.
Production Discograph ( Olivier Lacourt) and D-Tour (Christophe Spagnuolo). Sound Engineer Jérôme Malapert.
Thanks to Rocher de Palmer ( Hervé Castelli, Alain Sautreau, Matthieu Galy and his crew), and thanks to the CNV.
Le fruit d'une collaboration très enrichissante entre Oil, Jeff Sharel, Jean Phy Dary, musiciens et producteurs de talents, et une équipe de créateurs visuels de grande qualité : VJ Fanfy, Matthieu Cretté alias Nyae Blen, Damien Arnaud alias tabaramounien, Benoit Arnold alias Lahuis et notre chef 3D François Simerey. Merci à tous les graphistes et illustrateurs qui ont participé à ce projet : Nicolas Bridoux ( Idrobux), Perrine Arnaud et Pierre Emmanuel Paute. Un grand merci à Ann Cantat Corsini qui nous a assisté et qui a produit ces photos, témoignage d'un projet audacieux. Merci au Rocher Palmer et à toute son équipe ( Musique de Nuit, Mairie de Cenon) de nous avoir si bien accueilli!
Merci à Discograph et D-Tour ainsi qu'au CNV de nous avoir permis de monter ce projet!